Just in time for grilling season, here are over 50 delicious and colorful shish kabob side dishes! While the grill is going, toss together a grilled panzanella salad or drizzle creamy tahini sauce over your kabobs.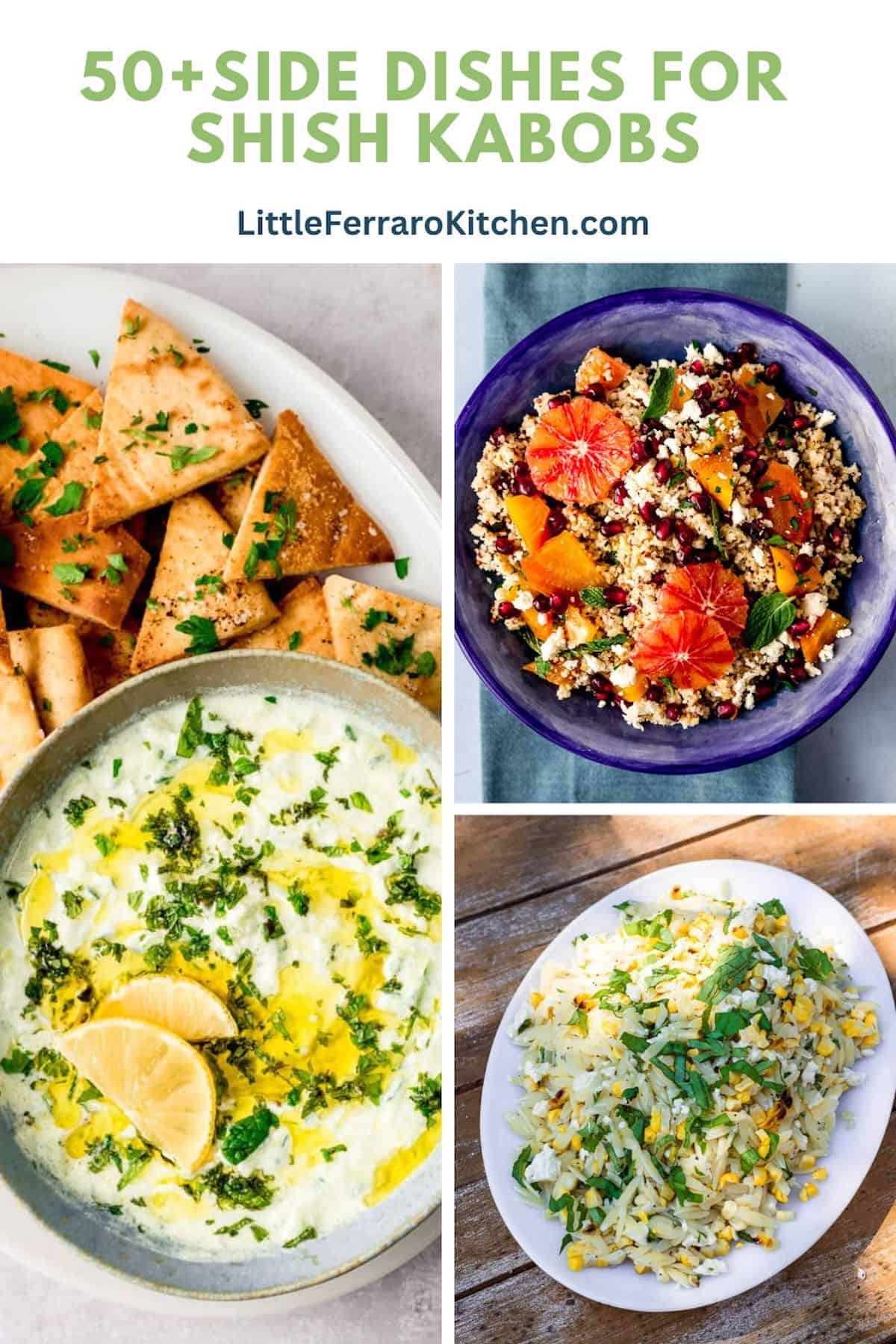 Summer is here and so are all the grilling recipes! Kabobs always make an appearance during the warmer season, whether it's chicken shawarma skewers or grilled Turkish kofta kebabs and with that, you need some stand out accompaniments to serve with.
Here, I'm sharing over 50 shish kabob side dish recipes to add to your grilling menu. Everything from crisp salads, creamy dips and vibrant vegetable side dishes to serve alongside the main course.
Jump to:
🍢 What is Shish Kabob?
Kabob, also spelled 'kebab" is chunks of meat and or vegetables that are skewered. Shish translates to skewer in Turkish and kebab translates to roasted meat.
🍡 What's the difference between shish kebab and kofta kebab?
Shish kebab usually contains chunks of meat and or vegetables, where as kofta is ground up meat that is formed onto skewers than you can order here.