Subscribe to get the Mediterranean shopping list and to be the 1st to get brand new recipes!
What to make for dinner tonight?
When you don't know what to make for dinner tonight, but want something GOOD, fresh and flavorful, these are the recipes for you!
Hi, it's nice to meet you!
I'm Samantha, the cook and photographer behind The Little Ferraro Kitchen and author of The Weeknight Mediterranean Kitchen.
Here, you'll find an array of fresh and bold Mediterranean and world cuisine recipes that will inspire some delicious and colorful meals.
Samantha
---
---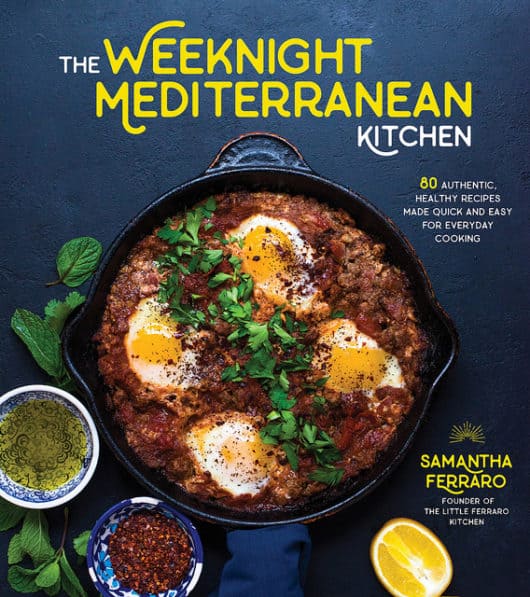 The Cookbook
My debut cookbook, The Weeknight Mediterranean Kitchen, shares 80 fresh, bold and healthy Mediterranean recipes! You'll find everything from appetizers to soups and salads and impressive and flavorful main dishes that are perfect for any night of the week. Some of the favorite recipes are, meat and pine nut phyllo rolls, everyday chicken shawarma and magical herb tahini sauce.