Hi! Welcome to the Little Ferraro Kitchen! My name is Samantha Ferraro, and I am very excited to share the immense passion I have for cooking and sharing colorful, fresh recipes from our kitchen!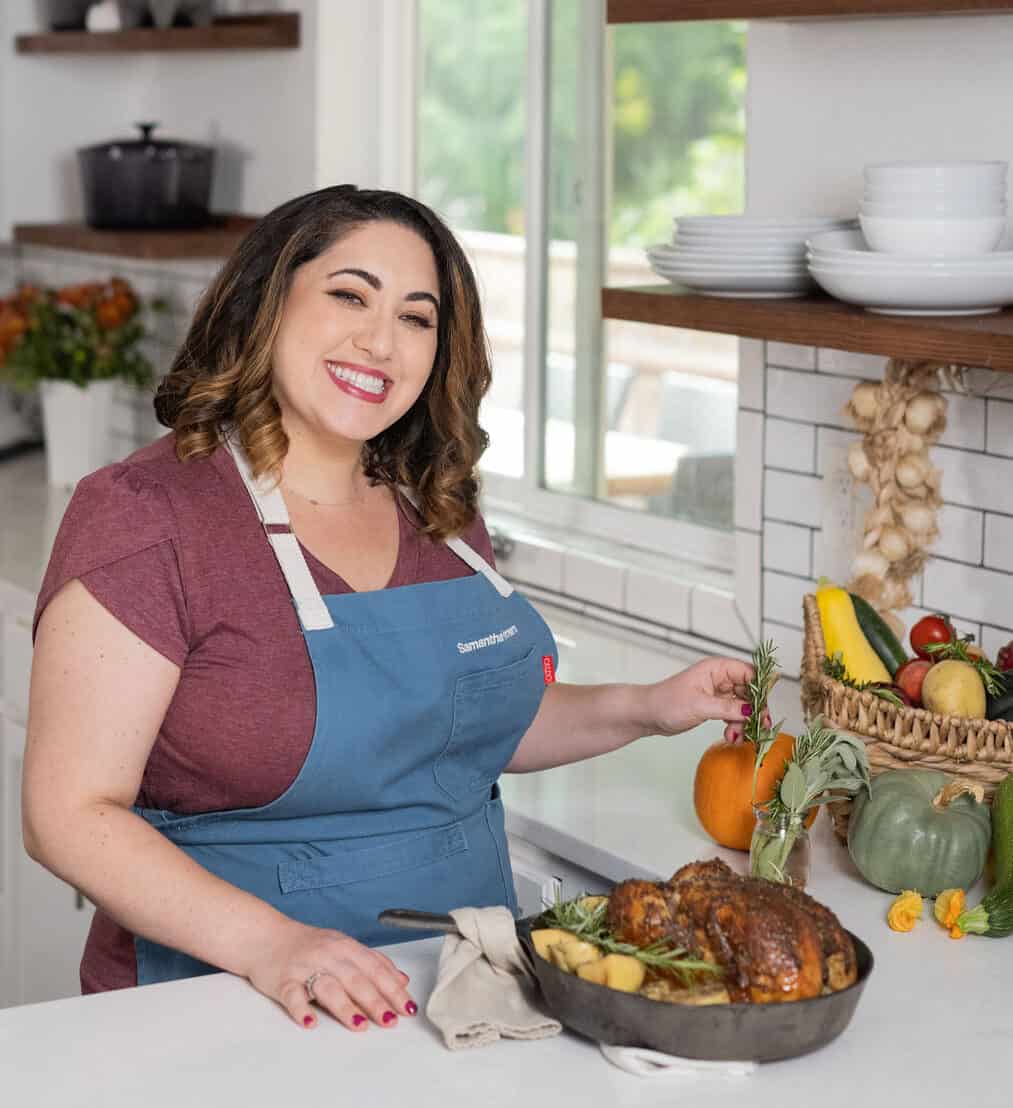 About Me
I come from a diverse background which is illustrated in my cooking and passion for food.
I grew up in a Jewish family, originally from Brooklyn (with both Sephardi and Ashkenazi influences). When I was 14, my mom and I moved from the big city to to beautiful Kailua-Kona, Hawaii and then after I met my husband Joe, we then moved to Southern California for the next 10 years.
Most recently, we have settled in the Pacific Northwest, in Bellingham, WA! Let's just say, we have friends all over the country!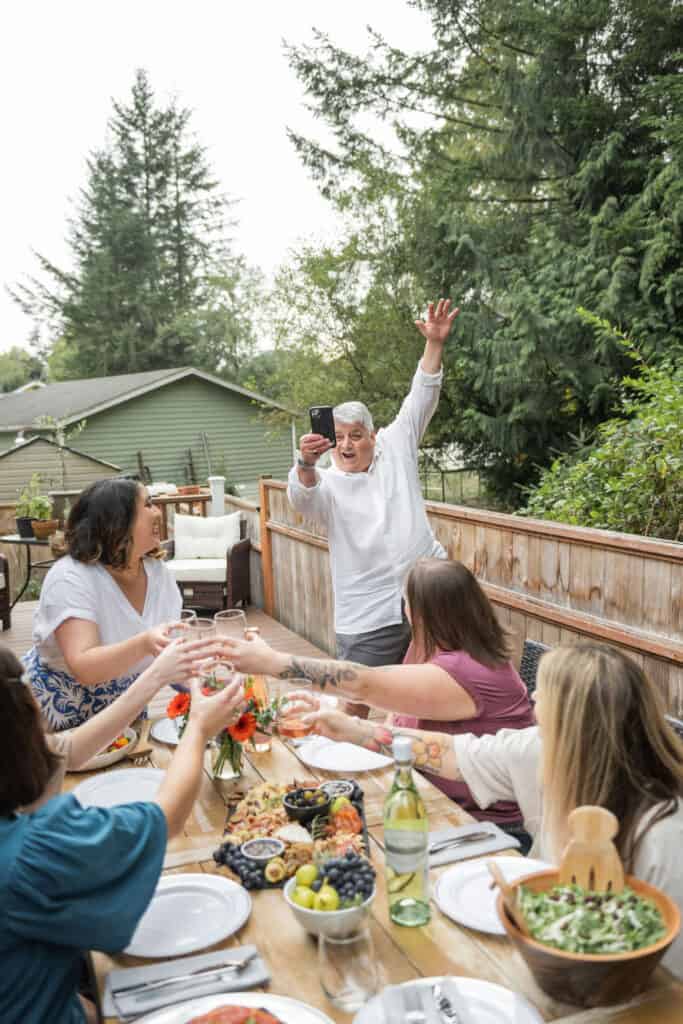 It Takes a Team
My husband Joe is behind the scenes at Little Ferraro Kitchen! As he says, he's the "glorified onion chopper" and handles all of the kitchen and recipe prep, website maintenance and making sure all of the cooking events and demo's run as smoothly as possible!
Also, follow me on Instagram.
My Cookbooks
In addition to my blog, I have authored 2 cookbooks!
"The Weeknight Mediterranean Kitchen," was published in 2018 and features 80 fresh and flavorful Mediterranean recipes that are perfect for busy weeknights!
And most recently in 2023, my 2nd cookbook, "One Pot Mediterranean" shares over 70 one pot Mediterranean recipes with a chapter on fresh salads to bring it all together!
You May Have Seen Me In....
I do a regular cooking segment on New Day NW on King 5, sharing recipes from my books and website. You can see some of the clips on on their website! Here's one where we are making a delicious preserved lemon marinated chicken!
My first cookbook was also featured in Delish and Women's Health as one of the top Mediterranean cookbooks!
Here are some popular questions I get...
---
Some of my favorite recipes....