Greek quinoa salad with chickpeas is the perfect recipe for when you are craving something simple, fresh and flavorful. Inspired by bright Mediterranean flavors, this Greek quinoa salad is dressed with a bright lemon vinaigrette and tossed with creamy feta cheese, artichoke hearts, olives and loads of fresh herbs.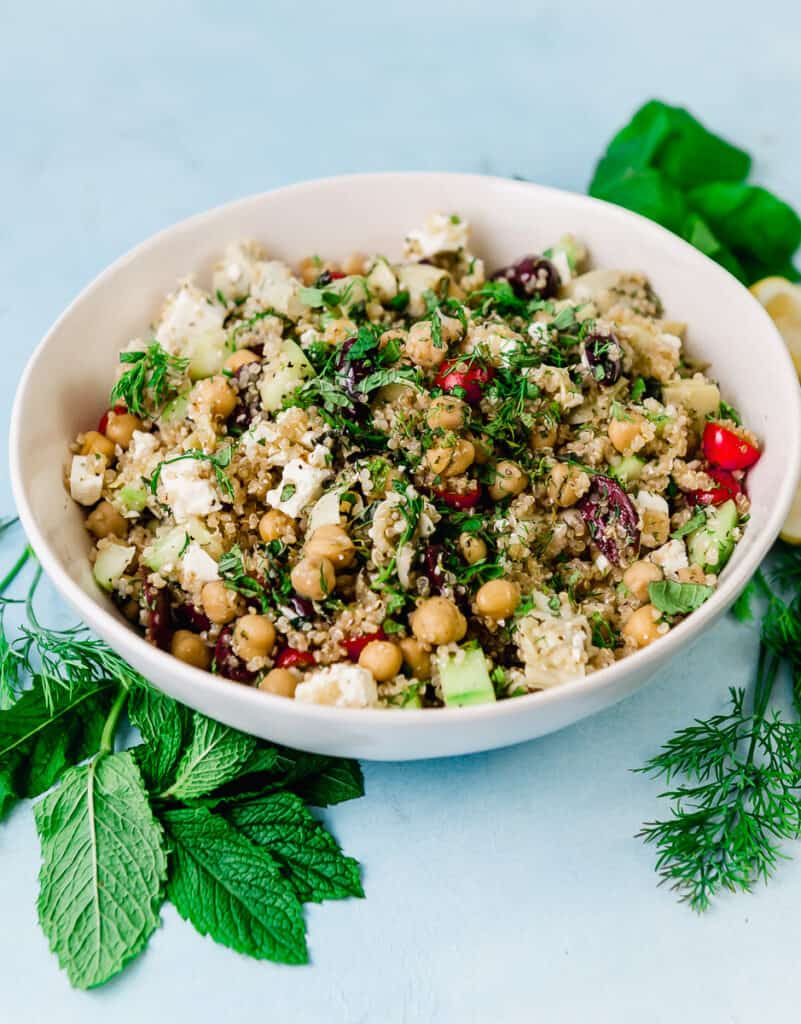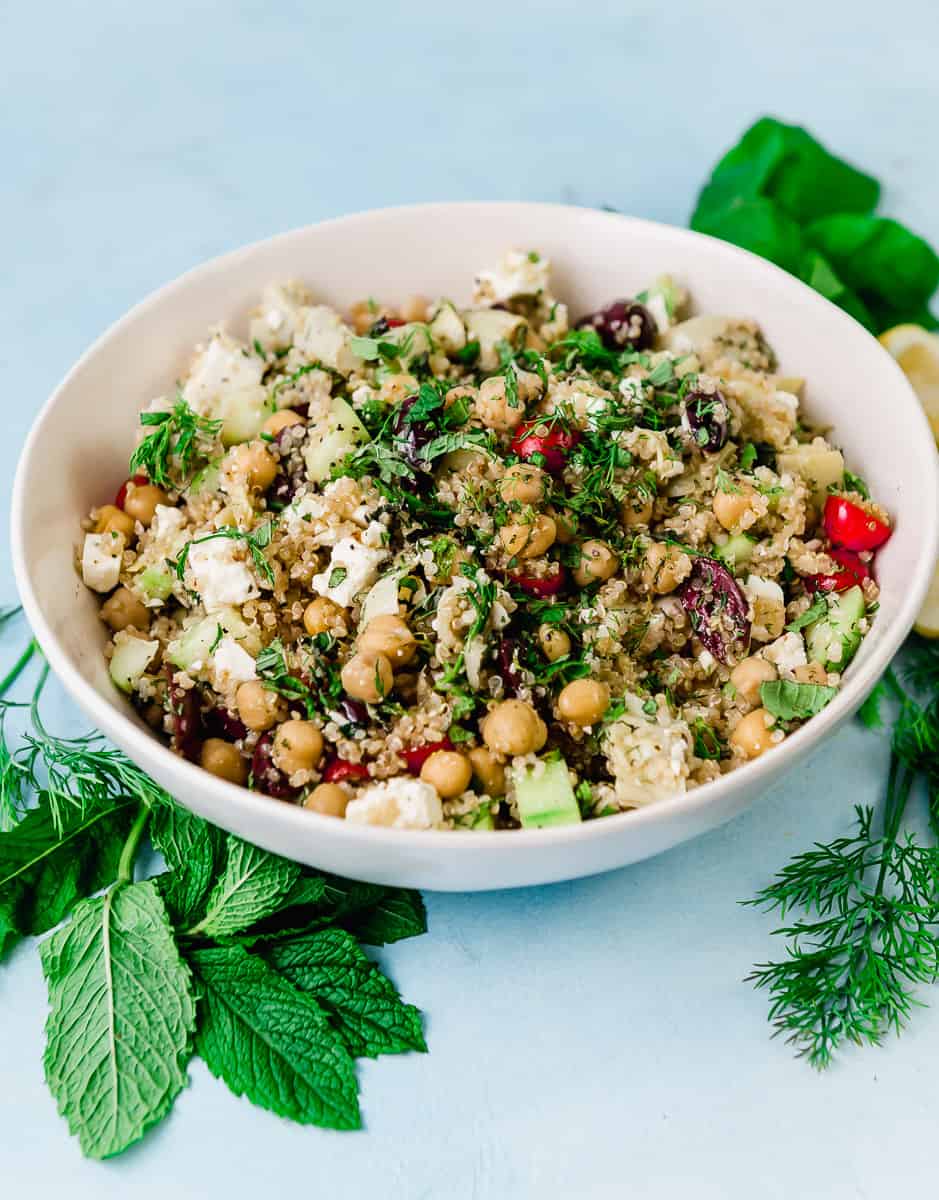 I am always about big beautiful salads, or as I like to say, "no more wimpy salads". We want layers of flavors and textures with a bright dressing to bring all the flavors together.
A few favorite salads are my lemon orzo salad with corn and feta and my Mediterranean watermelon salad with sumac onions, if you're looking for a tangy and sweet salad that is perfect on a warm day.