There is nothing like perfectly fried falafel that are crisp on the outside and tender in the middle. Falafel are fantastic on it's own, but it's also fun to serve falafel alongside other additions! Here are over 20 ideas on what to serve with falafel, including dips and spreads, salads and more!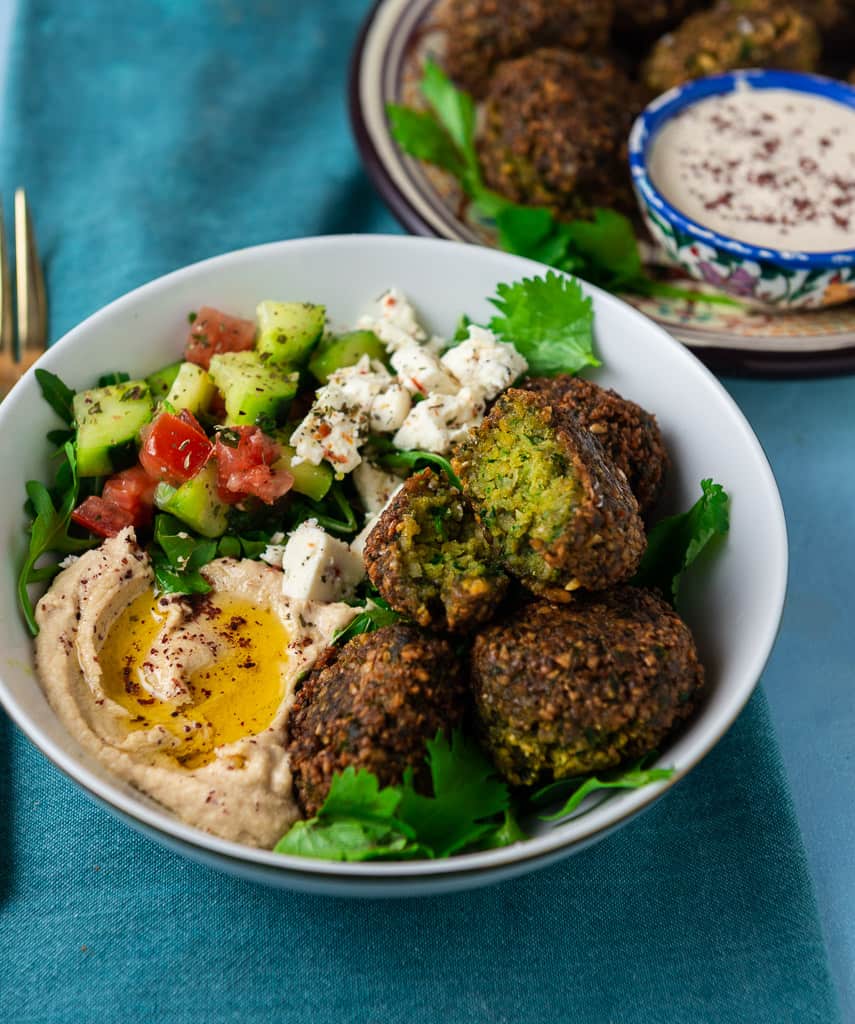 Jump to:
🥙 What are Falafel?
Falafel are vegan fried balls made with dried chickpeas. The first falafel are said to have been made from fava beans that originated in Egypt. However, the more well known falafel are made with dried chickpeas that are soaked and processed into a crumbled texture and mixed with onion, garlic and lots of fresh herbs.
For a step by step tutorial, check out my Homemade Falafel Recipe!
⏲️ Falafel Making Tips
The best falafel are made with dried chickpeas. Canned chickpeas are much too soft for falafel.
Falafel are versatile when it comes to flavors! Use different herbs such as mint and dill and different spices such as turmeric for a deep yellow hue.
When frying falafel, don't overcrowd the pan, which will bring the oil temperature down.
Fry falafel on the first side until you see golden brown edges on the bottom, then flip over.
Drain falafel on a wire rack so the falafel stay crisp.
🥗 How to Serve falafel?
🧄 What to Eat with Falafel