Today is a super easy and quick recipe for  avocado tahini dressing and just in time for summer. Joe and I have been loving all the fresh produce this summer and we can't get through it fast enough. Right now I have 3 avocados in my fridge which is usually unheard of because they never last that long (we love them too much).
I've been known to try new things with avocado, you know keep it sassy, right? And this time I really wanted to do something other than mash up the avocado or cube it into a salad. Which is still delicious, but let's get a bit more versatile, shall we?
So..what about a salad dressing! It's thick, creamy and blends well with fresh flavors. Tahini is added to offer a nutty flavor and continue its creaminess and my favorite flavors were added to showcase the beautiful summer avocado.
This is a great dressing for hearty salads like my kale and chickpea salad and I spent the weekend spreading it over grilled ciabatta with fresh tomatoes (coming soon) and dolloping the dressing over hot grilled veggies. Just fabulous!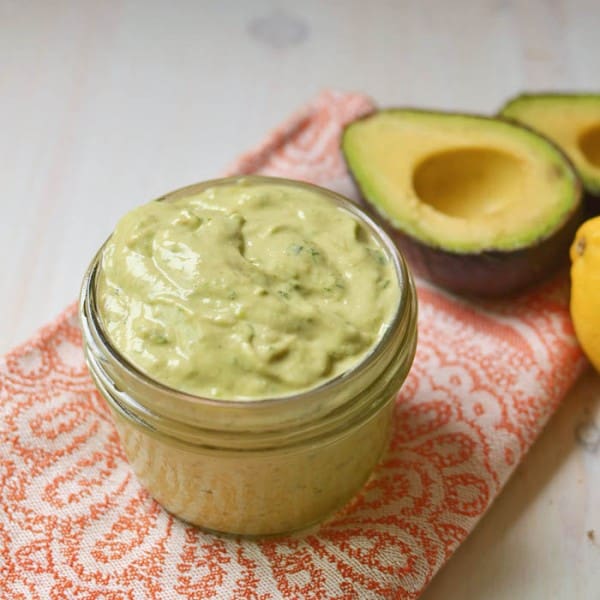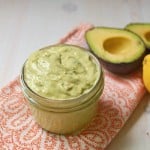 Print Recipe
Avocado Tahini Dressing
This is a great dressing for salads, grilled vegetables or bruschetta.
Ingredients
1

avocado

1/4

c

tahini

1

garlic

roughly chopped

1

lemon juice and zest

Few leaves of fresh basil

Pinch

of cayenne

Few drizzles of olive oil

1/4

cup

of water

salt and pepper
Instructions
Blend all ingredients together in a food processor or blender. It will be a tad thick, so you can thin it out with more lemon juice or water.
What are you doing with your summer avocados?
Save
Save