There is nothing better than a classic, homemade caesar salad dressing. This caesar dressing is thickened with an egg yolk, anchovies and freshly grated Parmesan cheese (no mayo here!) And has the perfect balance of creamy, savory, cheesy and spicy.
How to Make Homemade Caesar Salad Dressing
1) In a large bowl (a real wooden bowl is traditional), grind pepper (As much as you like, we did about 10-15 turns).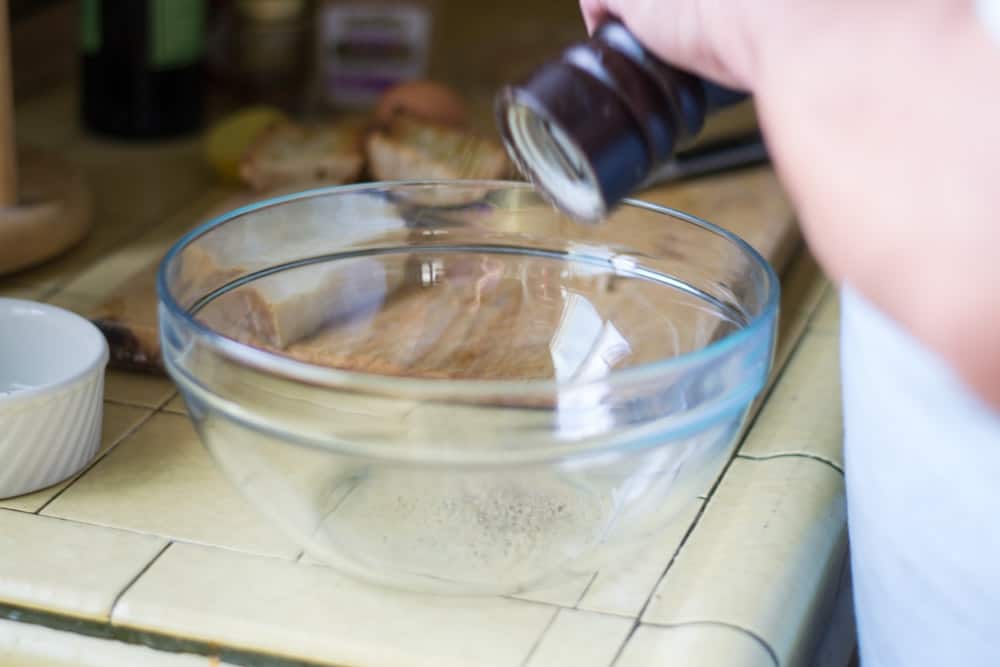 2) Add 3 anchovy fillets. And please don't skip this step, they are delicious once the filets are broken down. You can also use a good squeeze of anchovy paste.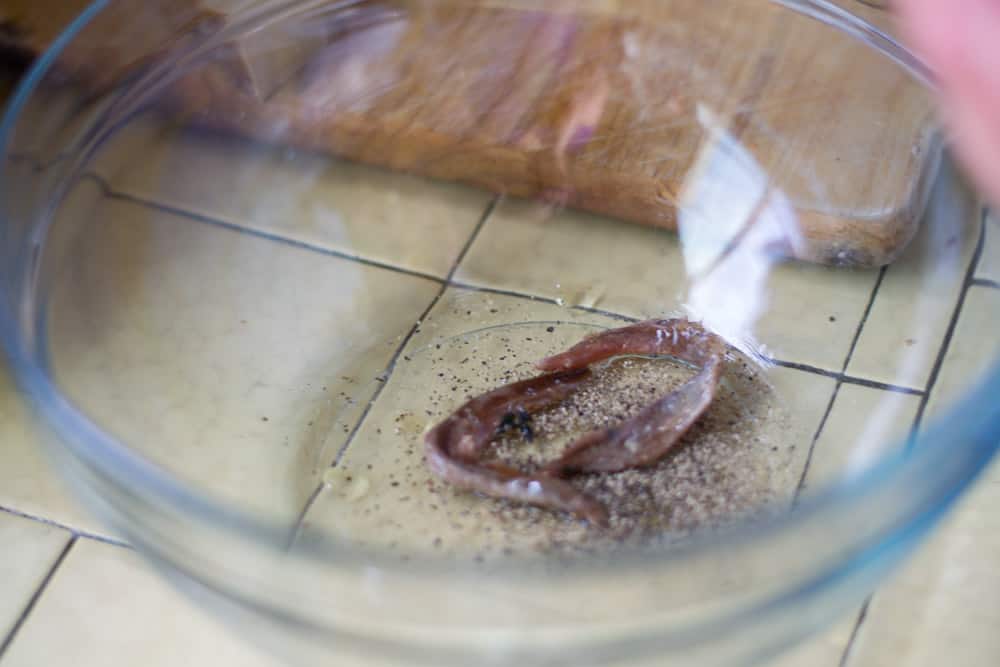 3) Add 1 egg yolk and using a wooden spoon, break up the egg and mix well.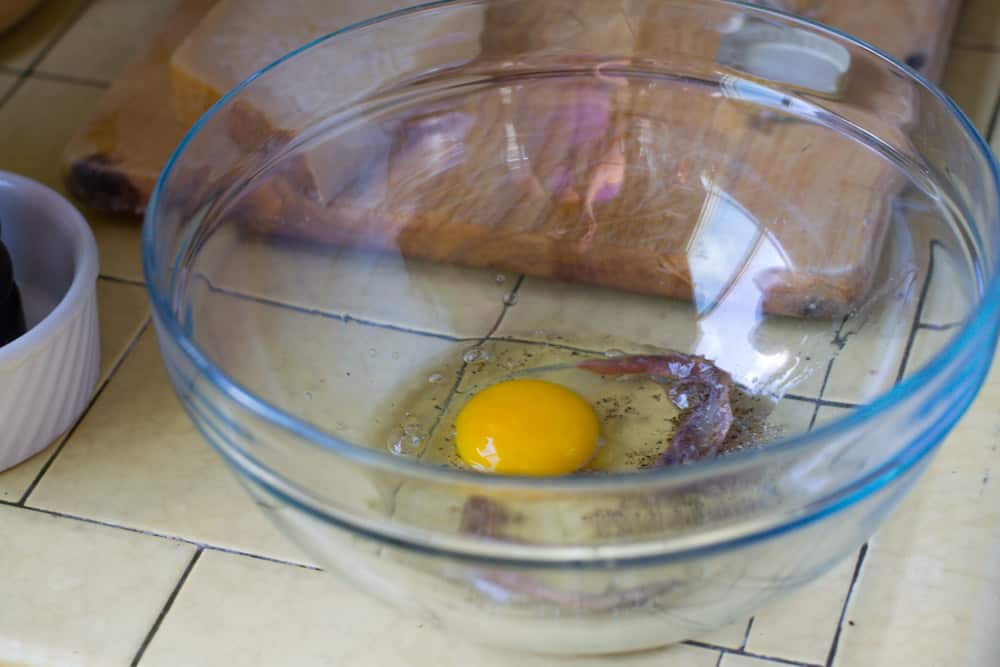 4) Once the egg and anchovy are broken down and mixed well, add grated or finely chopped garlic and Dijon mustard and mix everything well.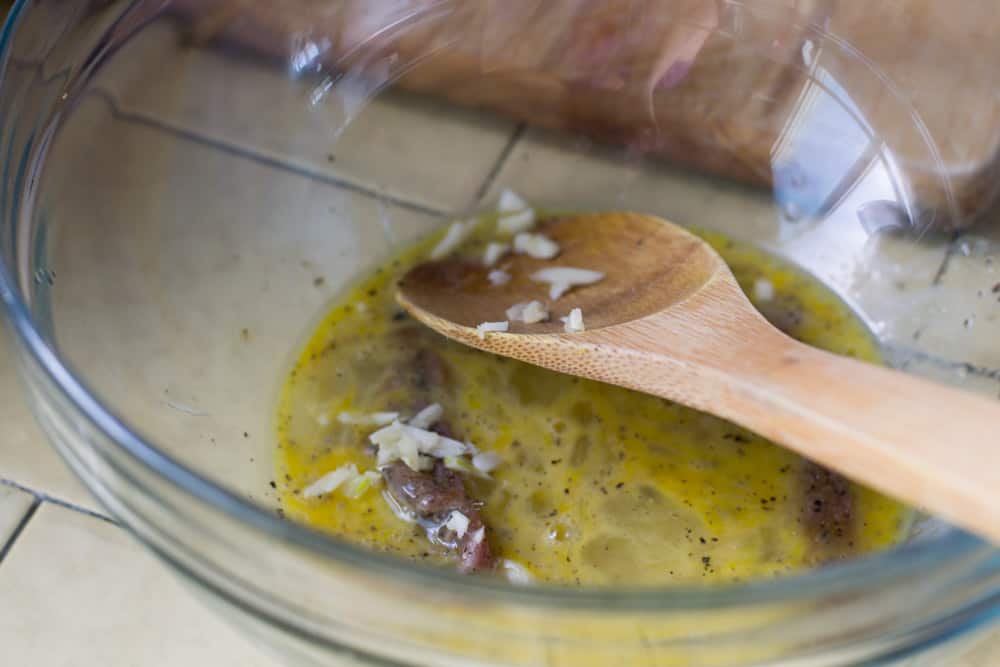 5) And lemon juice and continue breaking up the garlic and anchovies until thickened.
6) Add Worcestershire, Tabasco and stream in olive oil and continue mixing until blended. You can also use anchovy oil for added flavor. Use the back of your spoon to continue breaking up the anchovies and garlic.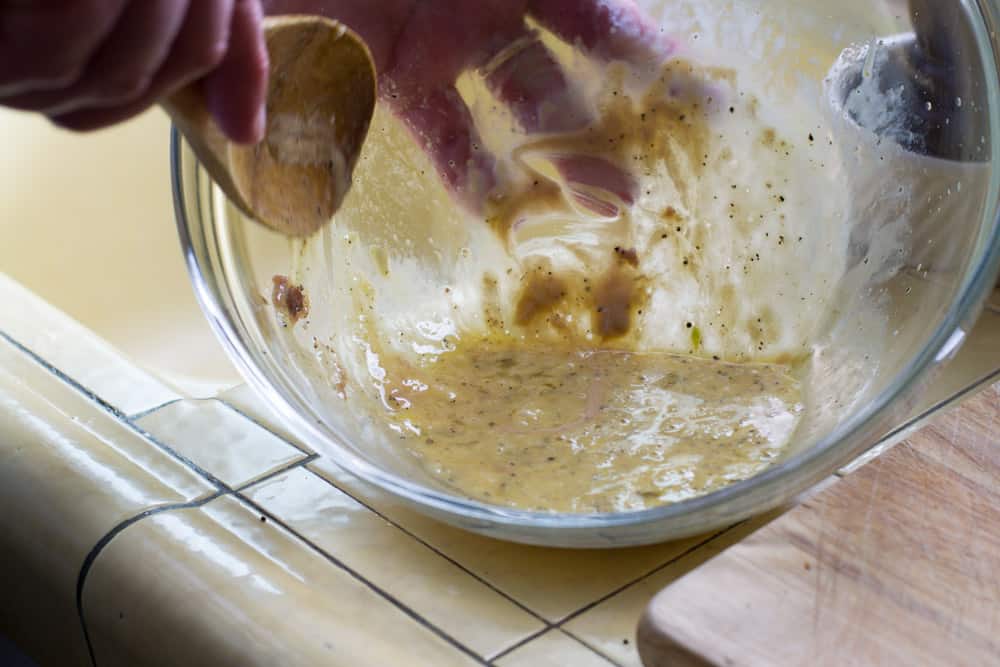 7) Towards the end, add freshly grated Parmesan. This can be to your preference, but roughly about ¼ cup -½ cup. And save some for garnish when serving the salad.
8) Chill the dressing for at least 15 minutes if you have the time. This is also a great time to chill your salad bowls too.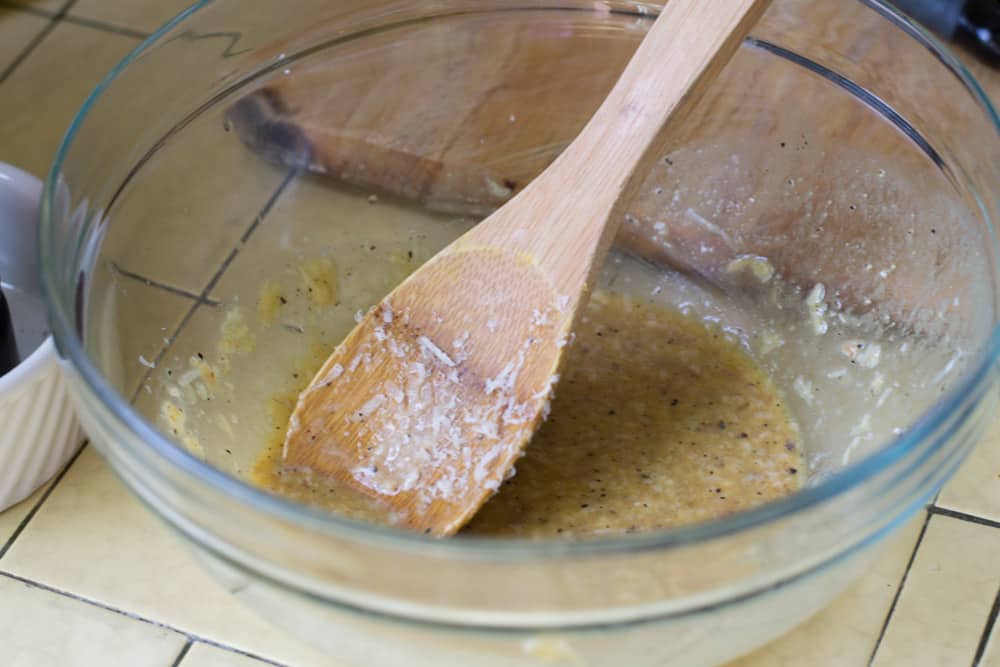 9) When ready to serve, gently toss romaine and croutons with Caesar dressing and serve.
This post was originally published in December, 2013 and updated May, 2022 with retested recipe, added nutritional information and updated photos.