Summer is in the air today and I can hear the waves crashing just a few blocks away from me. It's a good life I have, I tell ya. Living in a small beach town where all the dogs know each other and I can walk 5 minutes and touch the sand with my bare toes.
I am planning on making this an every day occurrence this summer.
And with summer oh so close, amazing produce is coming into bloom and just begging to be eaten, which came to be the inspiration for these kumquat-orange cardamom bars which are also in perfect season.
So for today, I have the wonderful pleasure of guest posting and bringing these citrusy treats over to Erin at Lemon Sugar.
Erin is an AMAZZING baker and I already have her cheesy garlic biscuits on my to-do list ohhh and these lemon cupcakes! I just cant decide what to make first. But we all know how baking and I are; its a love-hate relationship.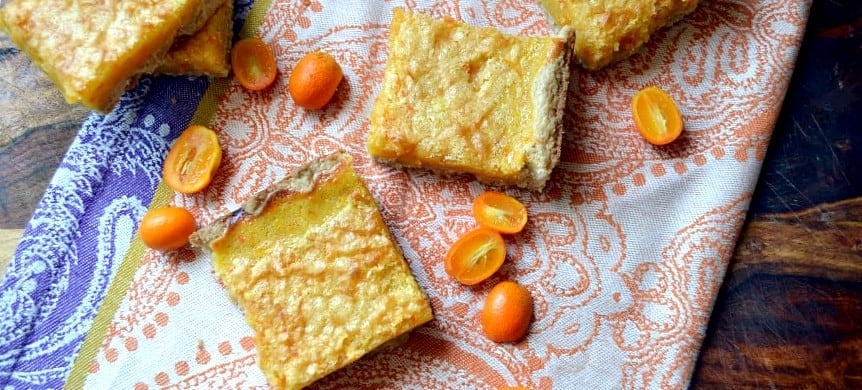 So please stop by Erin over at Lemon Sugar and tell her Sam sent you. Get some kumquats and let me know how you liked them.
Enjoy!