My Julia Child series has kicked off in just the right time. Just recently, the  owners of Julia Child's Facebook page contacted me and 99 other food bloggers nation wide to help recognize her 100th Birthday celebration on August 15. Until then, I will feature one of her recipes (as I am already doing) that was hand picked by master chefs, such as Thomas Keller.
I am so excited about this amazing and exiting event. If you would like to participate in all the fun…find them on Facebook and on Twitter @JC100 using #JC100.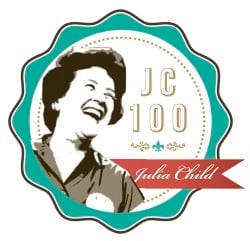 This is the first week of the Julia Child celebration (@JC100), and omelette roulee is on the menu for today. A classic French style omelette that is all about technique and happens just as fast as you would crack eggs. I read the pages of the recipe over and over again to make sure I understood this perfectly. A proper French omelette is different than what we usually have at a local dinner. The omelette is barely colored and becomes buttery soft, while using only butter to coat the pan, of course.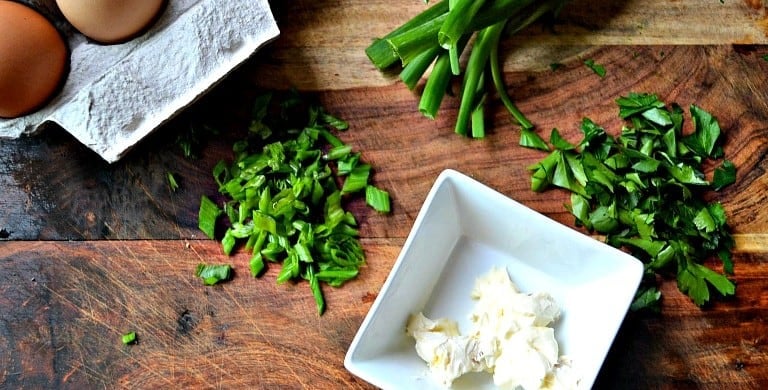 Because I felt this was so techniqueley detailed, Joe and I teamed up together to make the perfect omelette roulee. He was the flipper, I was the photographer.  The key is to use a wide pan so the eggs can come together and cook for a second. (We figured that out the hard way!) Next tip, if you step away, you've already cooked them too much…it happens that quickly!
As for the flavorings, 'aux fines herbes" (with herbs) seemed to do the trick on this spring morning.  A healthy sprinkling of green onion and fresh parsley was just enough to flavor the delicate eggs. Honestly, this was probably the most delicious omelet I have ever had.
Method:
1) Begin by heating a 7 inch non-stick skillet with 1 Tb of butter on high heat. Swirl the pan so the butter coats all over and the sides. Allow the butter to melt and watch for the butter to foam but don't allow to brown.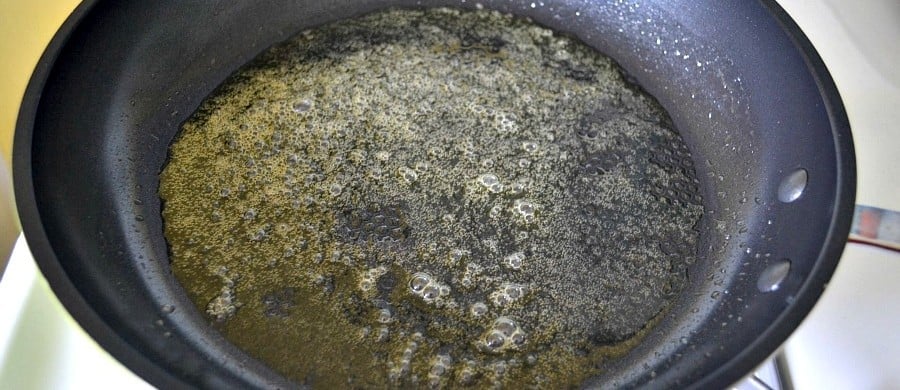 2) Beat eggs in a bowl until the whites and yolks are just mixed. Add chopped herbs, salt and pepper and whisk one more time.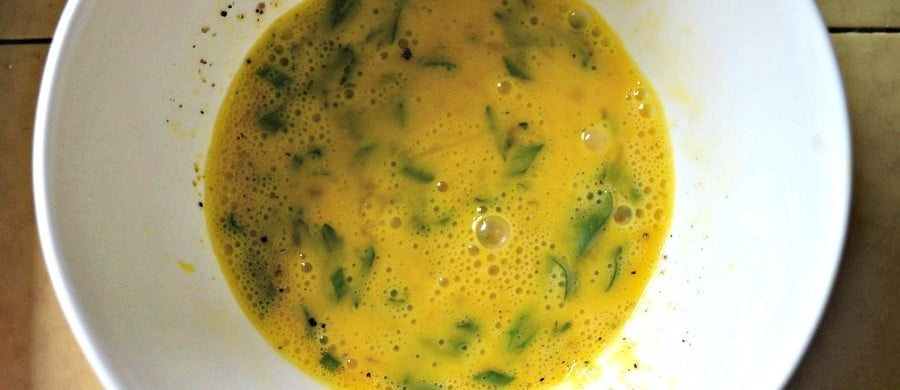 3) Just as the butter is foaming, pour the eggs into the pan and allow to set for about 3 seconds while swirling the pan so it doesn't stick or overcook.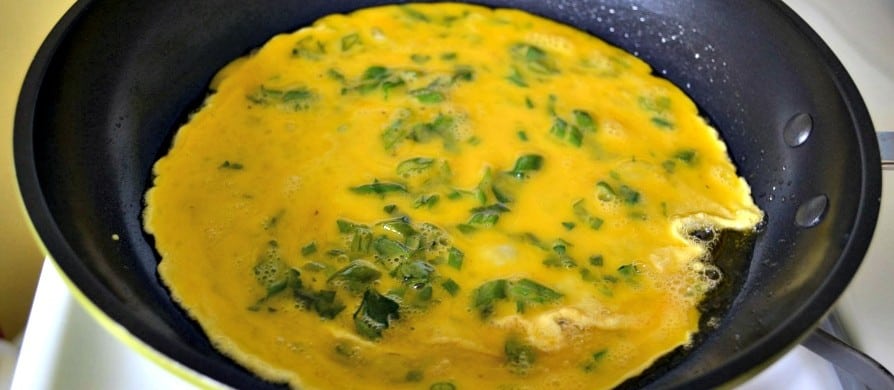 4) Now here's the tricky part. Tilt the pan away from you slightly and begin jerking it towards you so that the eggs are folding over itself.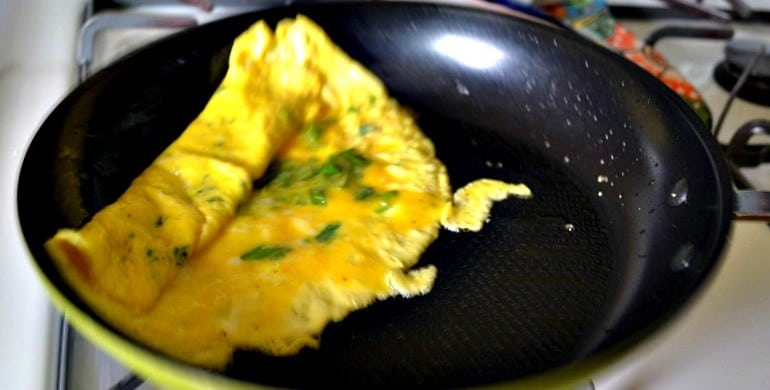 5) Then have your plate ready in another hand and tilt the omelet from the pan onto the plate.
Bon Appetit!